Say it with…a male card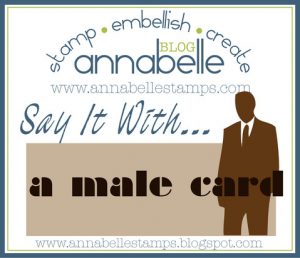 This week's challenge at AnnaBelle Stamps is to make a male card…and oh boy, was it a challenge for me! Me and male cards just don't seem to mix however I did manage to create something after lots of paper shuffling. I paired it with the sketch challenge over at Lily Pad Cards.
I heat embossed a background stamp in white, then rubbed over with 3 different inks (it didn't pick up in the photo – but there are 3 shades of blue on the panel). I thought it looked like pressed metal (very manly) and the spiral is my own little creations made from black craft wire. It is my attempt at a manly embellishment – a coil, a cog…something along those lines.
It is a b'day card for my hubby for next week from the kids….and he gave it his seal of approval…so it must be OK!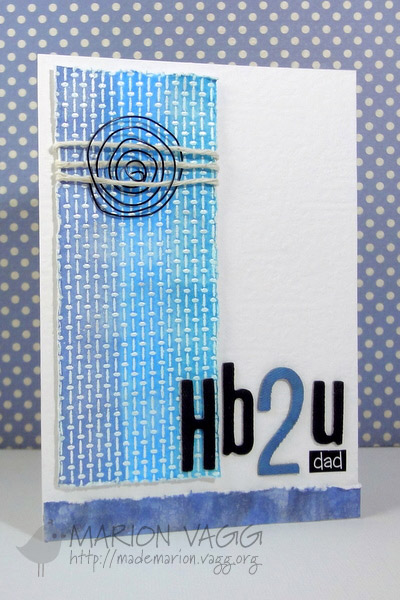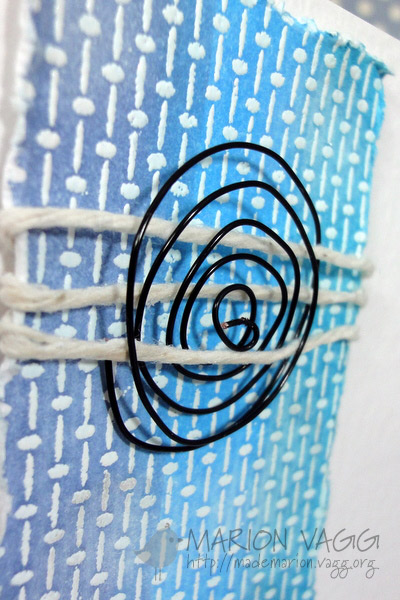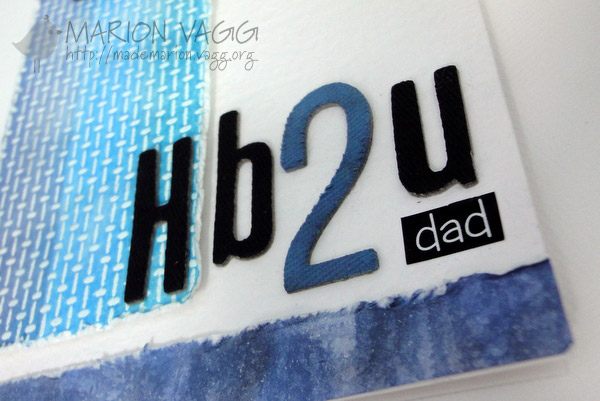 Supplies:
Stamps: AnnaBelle Stamps "Background by Design 3"
Ink: Versamark watermark ink, Versacolor – Atlantic, Cyan, Lagoon, Black
Card: Regal Craft Card (White textured single fold)
Other Supplies: American Crafts white embossing powder, heat gun, AnnaBelle Natural cotton twine, sponge dauber, Thickers – Fabric stickers, Weave Extras teeny tiny letter stickers, black craft wire
Thanks for stopping by and be sure to check out some more man-li-ness from the rest of the DT. Their links are in my side bar. Hope you can play along!

About our challenges:
We post our challenges every Friday at 12:00pm AEST (AEDT during Daylight Savings).
Each challenge runs for a week, and will close on the Thursday 5.00pm so that we can announce and showcase our weekly winners prior to the next challenge.
Each weeks winner will receive our special blinkie to display on their blog and a special little something. Our last challenge for the month will be a sketch challenge which will attract our main prize of a $15.00 gift voucher for that weeks winner.
How To Play Along :
Copy and save our challenge banner and include it and a link back to the ABS blog in your post.
Please link directly to your entry not just to your blog.
Please don't link to postings made prior to the date of our current challenge. All projects submitted must be new.
A maximum of 7 challenges may be combined including this one.
You may enter any challenge several times as long as each submission is with a new creation.
We would love you to use AnnaBelle Stamps and embellishments, but you can play along without using them, it's all about sharing ideas.