Sunny Studios Creative Team member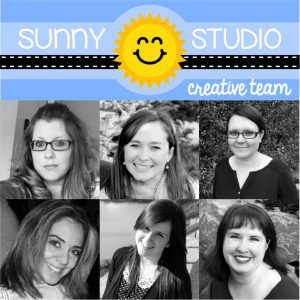 I have some exciting news to share today.
You may have heard about a new stamp company called Sunny Studio Stamps, that has recently opened its doors for business. Well today the Creative Team is being announced and I am delighted to say that I have joined the DT along with a group of very talented ladies. A big thank you to Mendi for giving me the honour of working with her stamps and dies. Check out the team below.
If you missed the Grand Opening Blog Hop a couple of weeks ago, you can check that out here. And why not head over to the store or check out the Sunny Studio's blog as well.
I'll be back really soon with some cards,