Jane's Doodles Extravaganza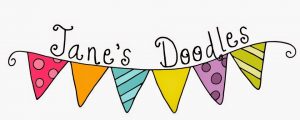 I thought I would drop in on this fine Friday evening and share some Jane's Doodles projects that have been over on the Jane's Doodles blog recently.
First up is a this Christmas card using Jane's wonderful poinsettia stamp from the Christmas Blessings stamp set. I also used the banner from He is Risen (an Easter stamp) and the sentiment is from the Warm Wishes set.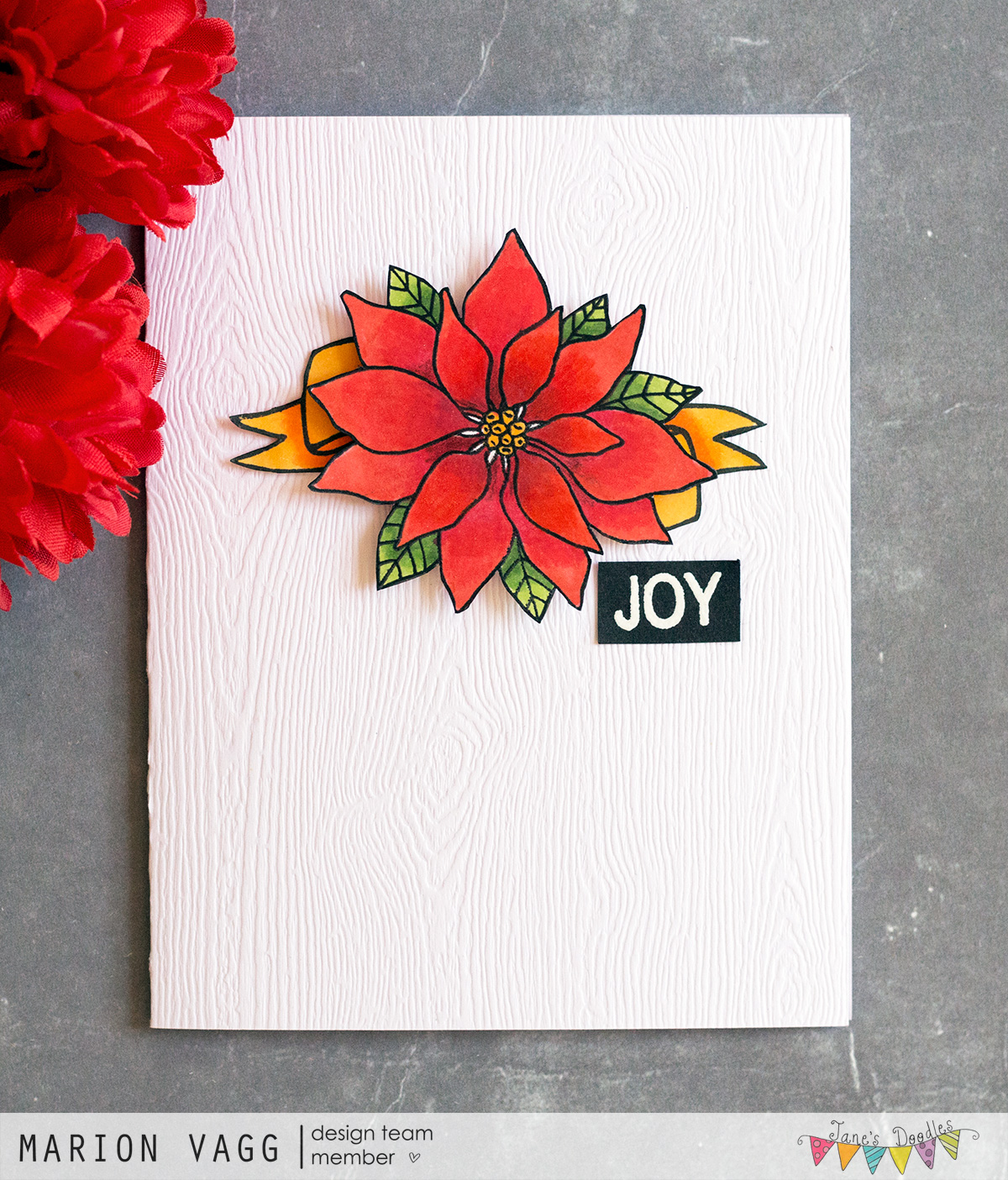 I coated the petals with some clear Wink of Stella glitter brush pen for some sparkle.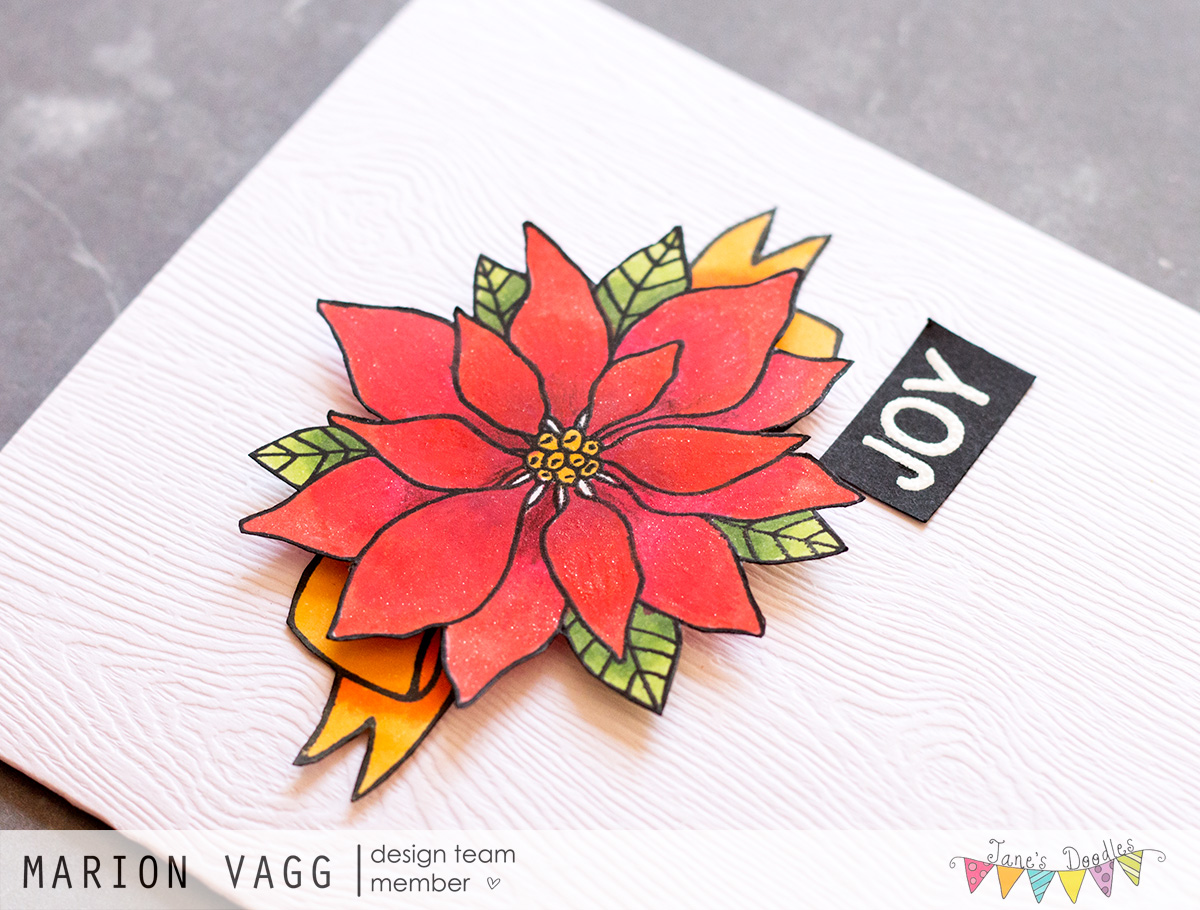 Next up I created a sweet tag using the Life is Good stamp set and the Cool stamp set. It took quite some time to mask and stamp all those hearts, but when an idea pops into my head, I just have to roll with it.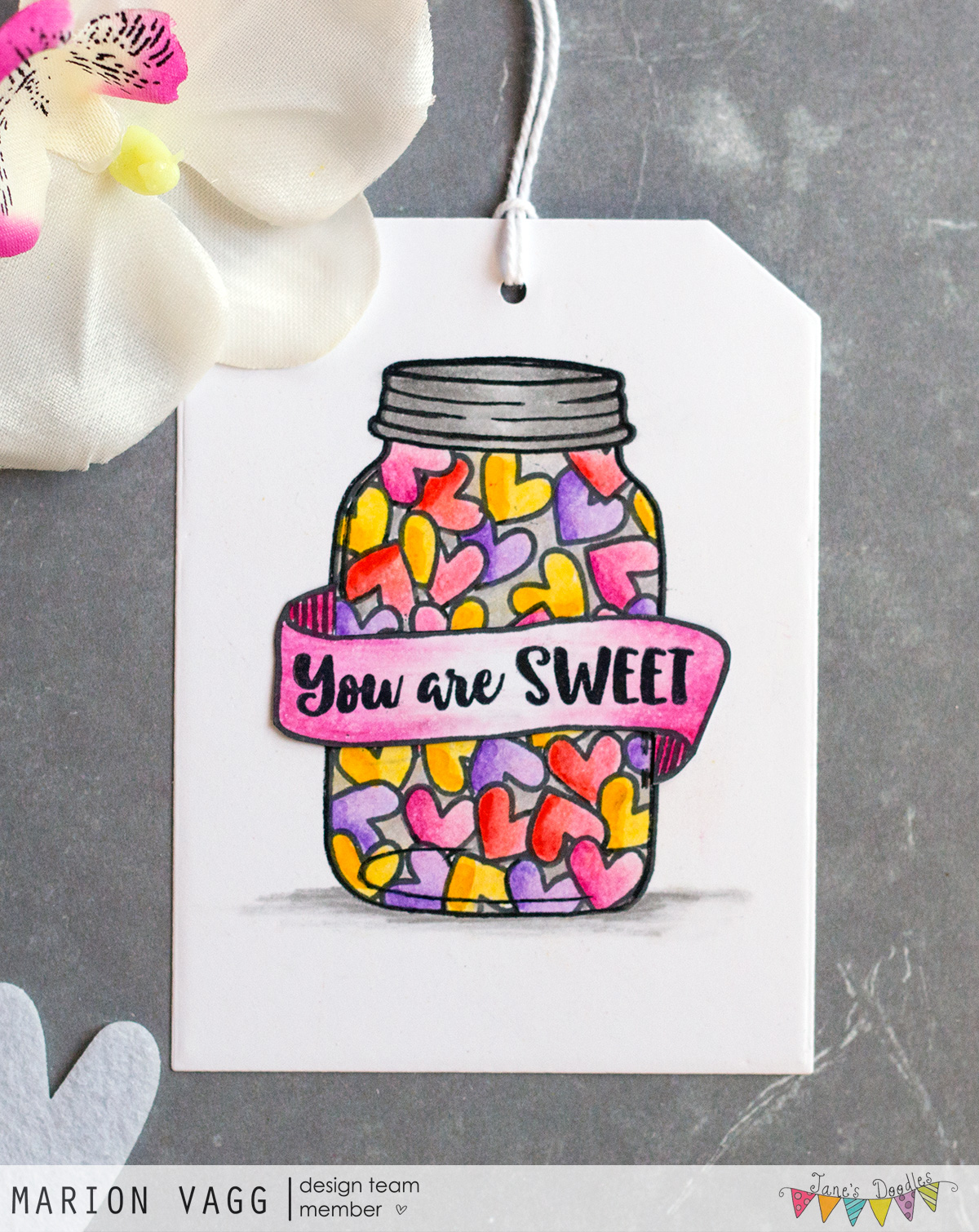 Next up is this card which uses the You Got This and the Stripes and Dots stamp sets.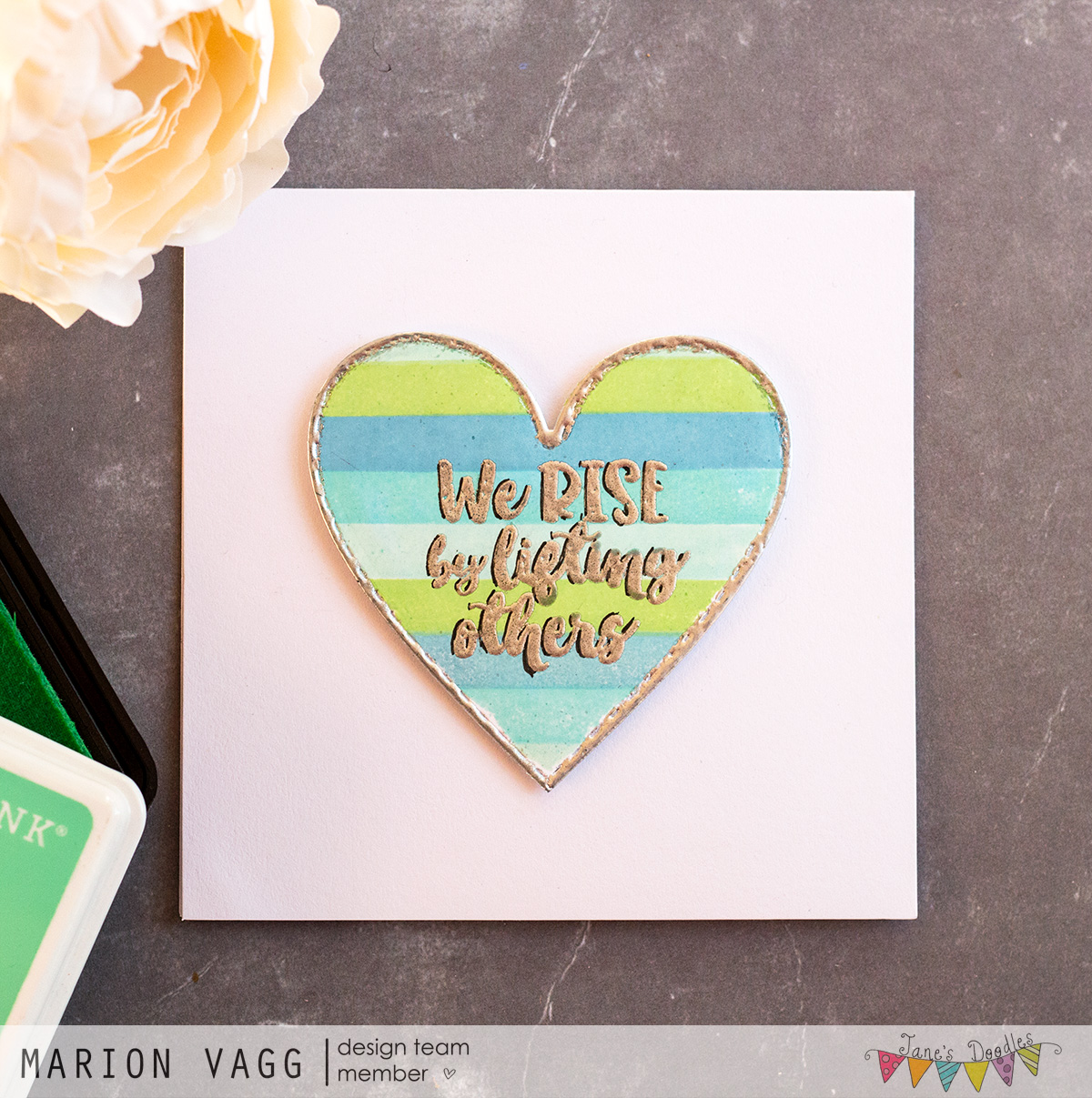 And last but not least, this project is from a couple of months ago, and I realised I had never shared it here. I made some chocolate wrappers for my kid's teachers as a thank you gift using the Lily, Doodle Flowers, and Mother's Day stamp sets.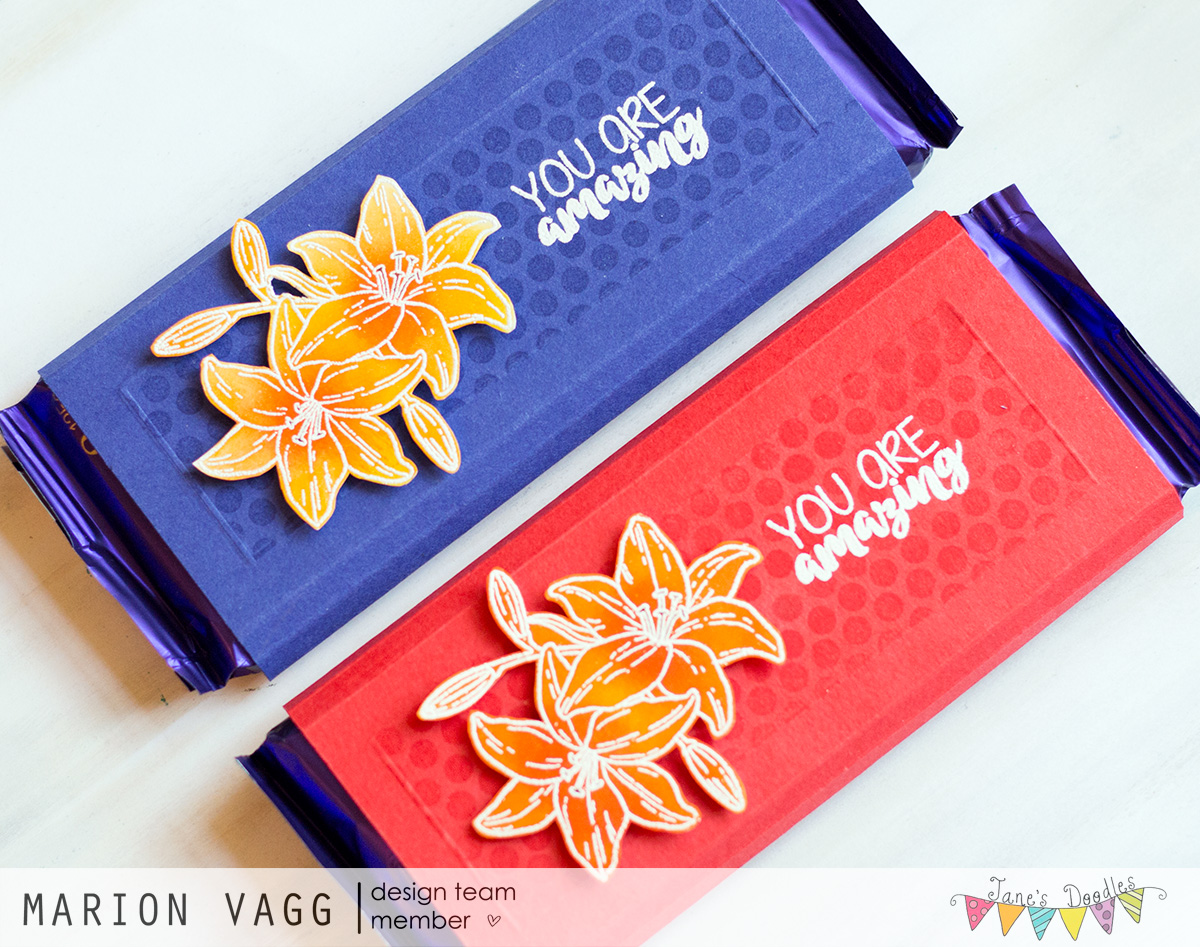 Well it's the last day of the school term and I am on 2 weeks holiday! Yay! Hopefully I'll get me some crafty time!
Until next time,

Save