Wonderful You – Jane's Doodles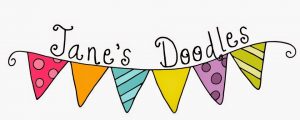 Hello. I have another Jane's Doodles card to share with you today, one that was up on the JD blog earlier this week. Well as many of you know, for many months Jane was unable to send me any new sets die to postage restrictions to Australia. Thankfully that has changed now, and last week I received all the sets that I had missed out on since June….I love playing with new stamps.
Well I got to work straight away and I used the Wonderful You stamp set and created this.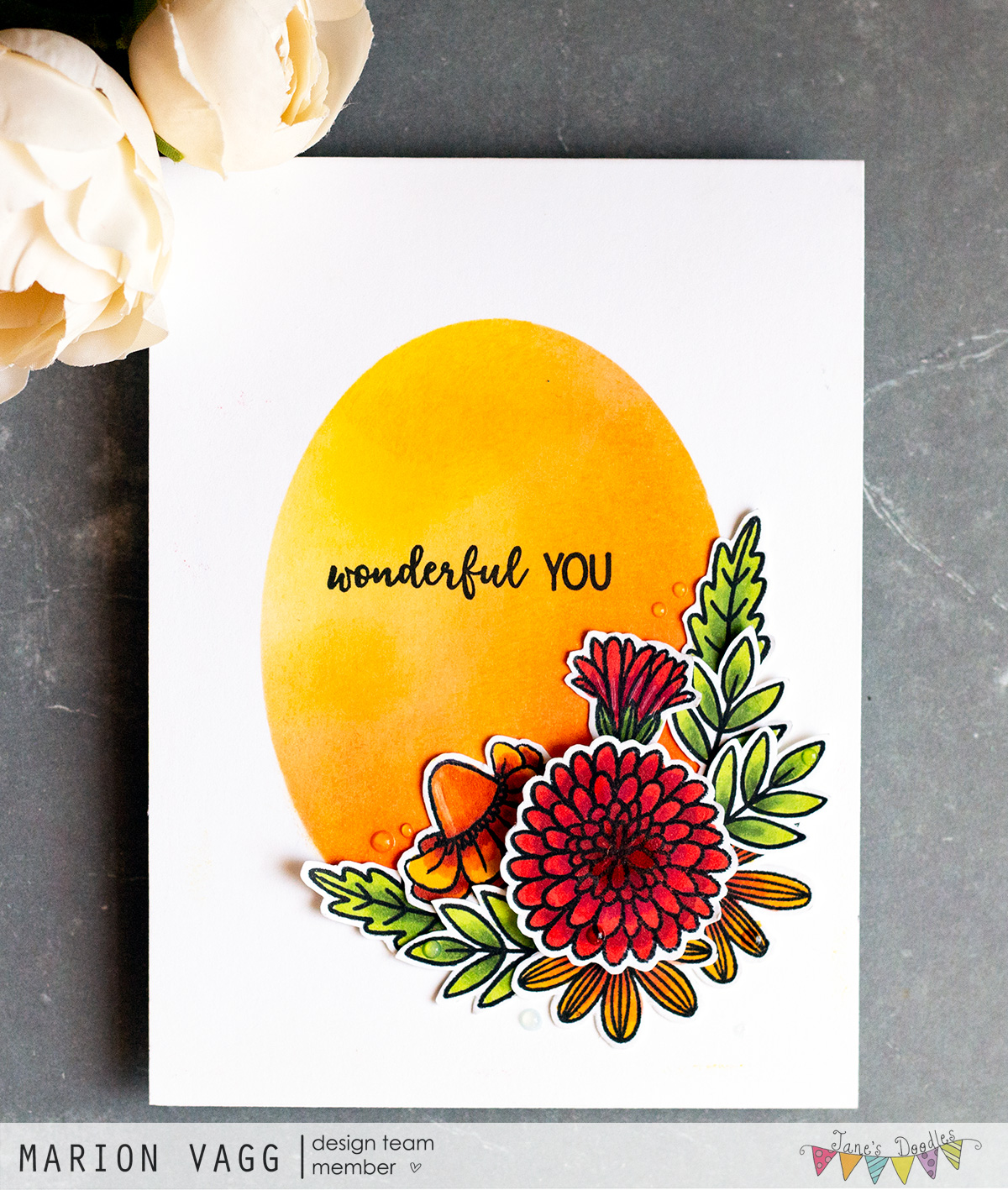 I used some masking paper to mask off the oval and blended in some Distress Oxide inks (Abandoned Coral and Fossilized Amber). The flowers were coloured with Copics and fussy cut before rearranging them a thousand times before I can up with this. The sentiment is from the same set.
And I also realised I hadn't shared these cards with you either – again all JD cards. This card uses the Seamus stamp set.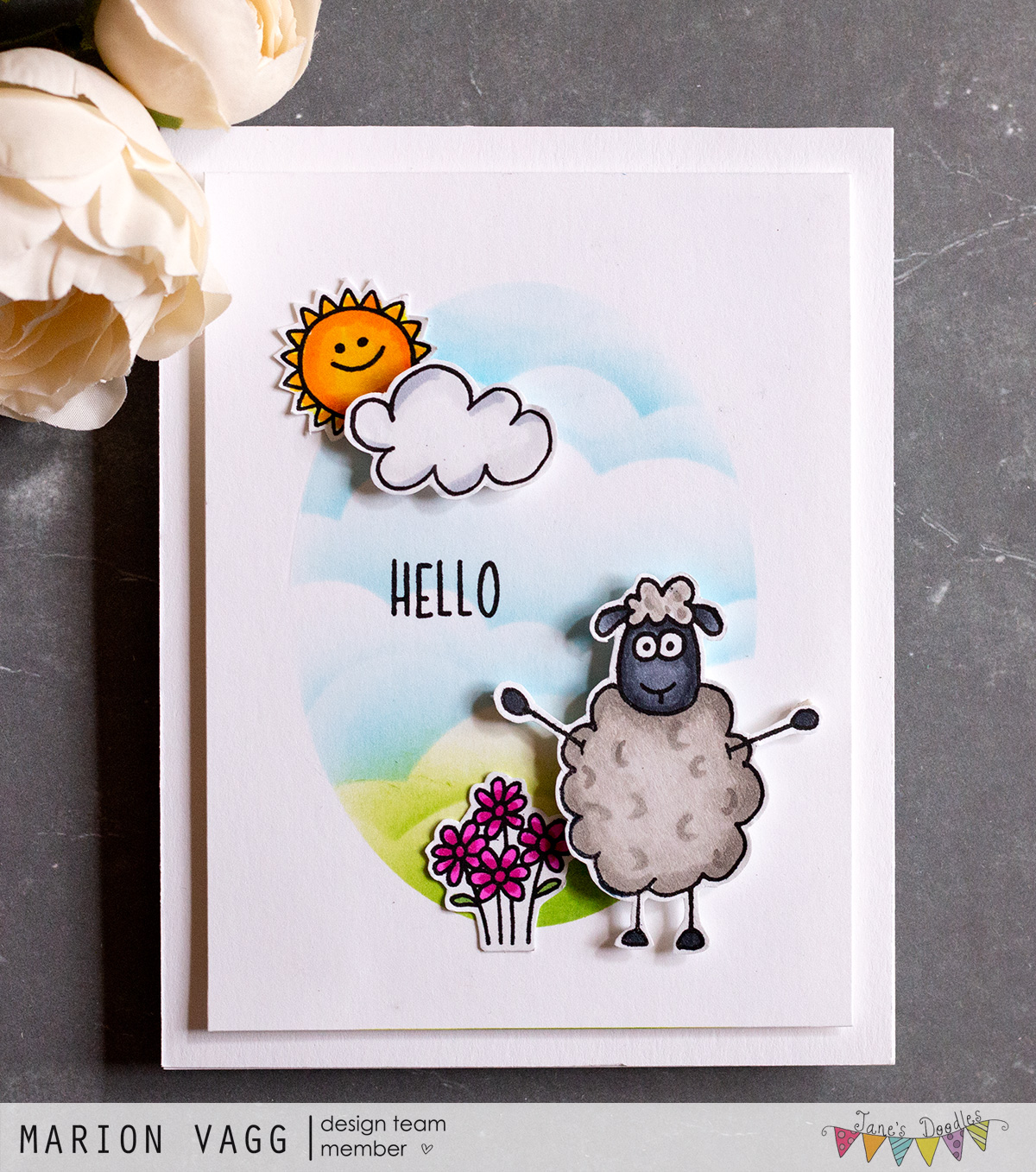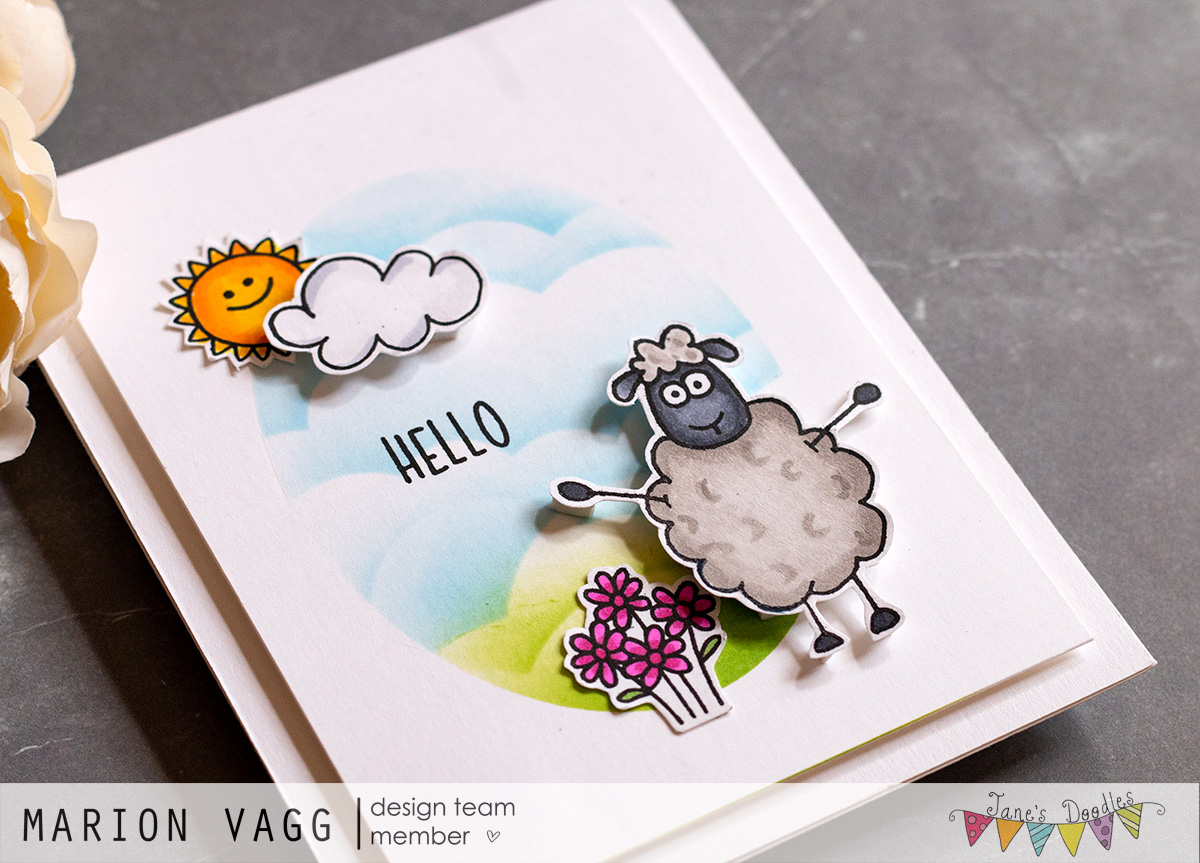 And this card uses the adorable Outdoors set – I can't get enough of that moose!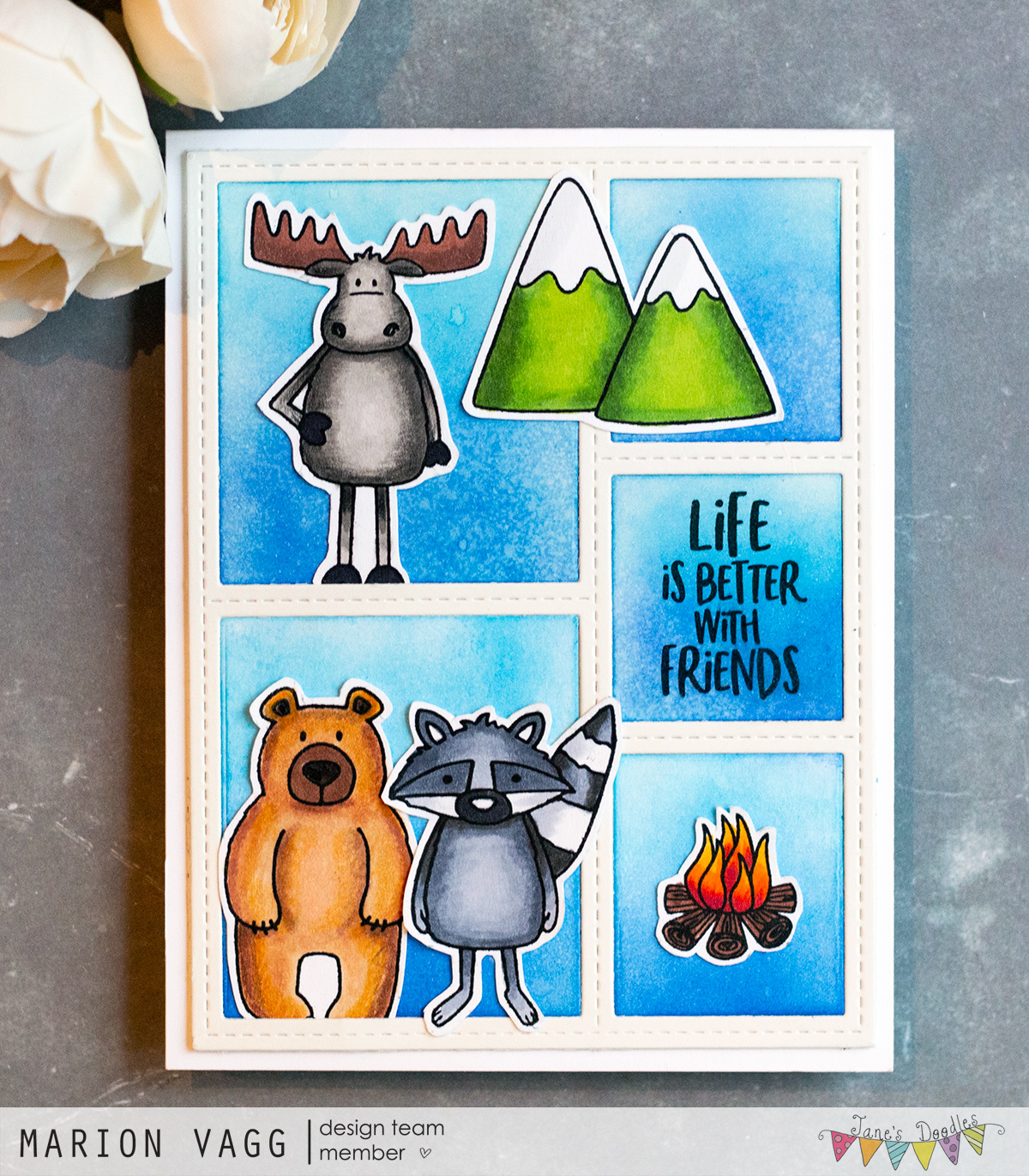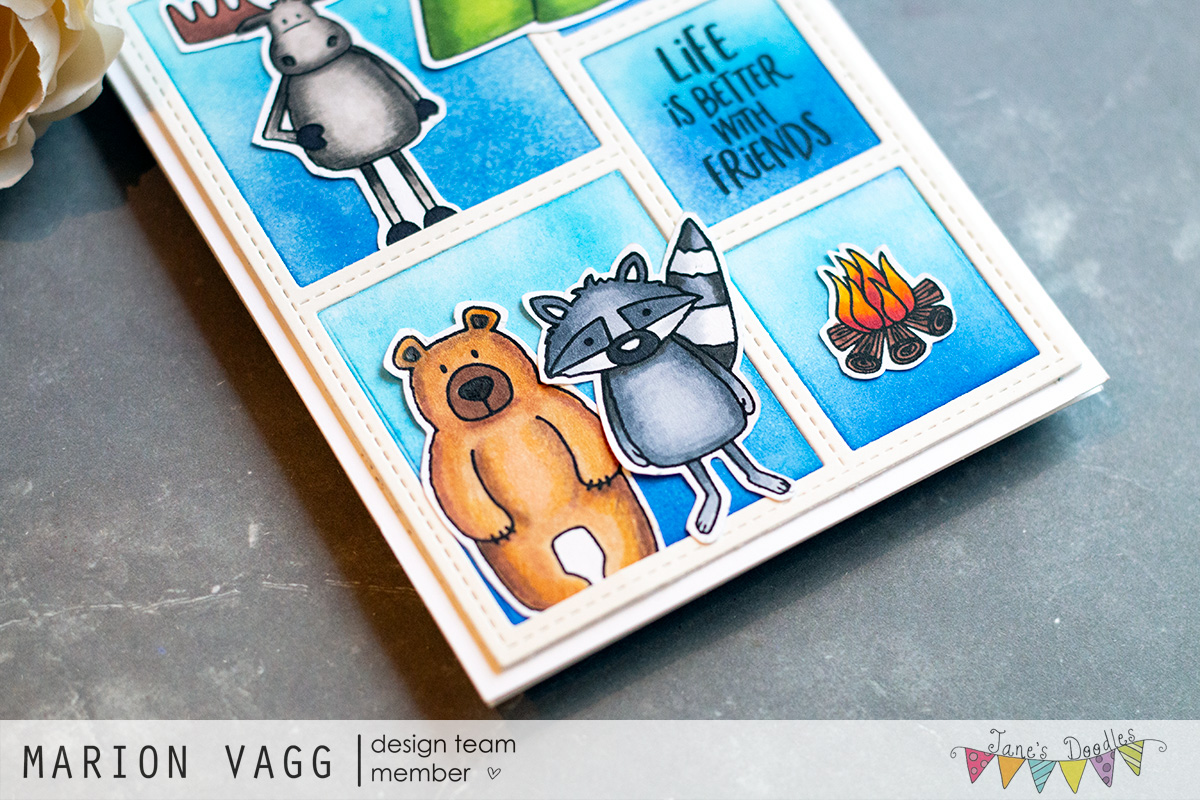 If you have any questions about my cards, just contact me and I'd be happy to answer them.
Thanks for stopping by,