Happy Bird-Day – Jane's Doodles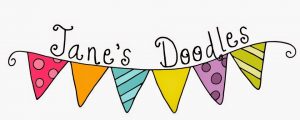 Today I had the chance to play with another one of Jane's newer stamp sets called Tropical Birds. I had a lot of fun colouring in the toucan, which I coloured with Copic markers. I fussy cut the leaves and flowers and clustered them together around the oval die cut, which I popped up onto some foam tape.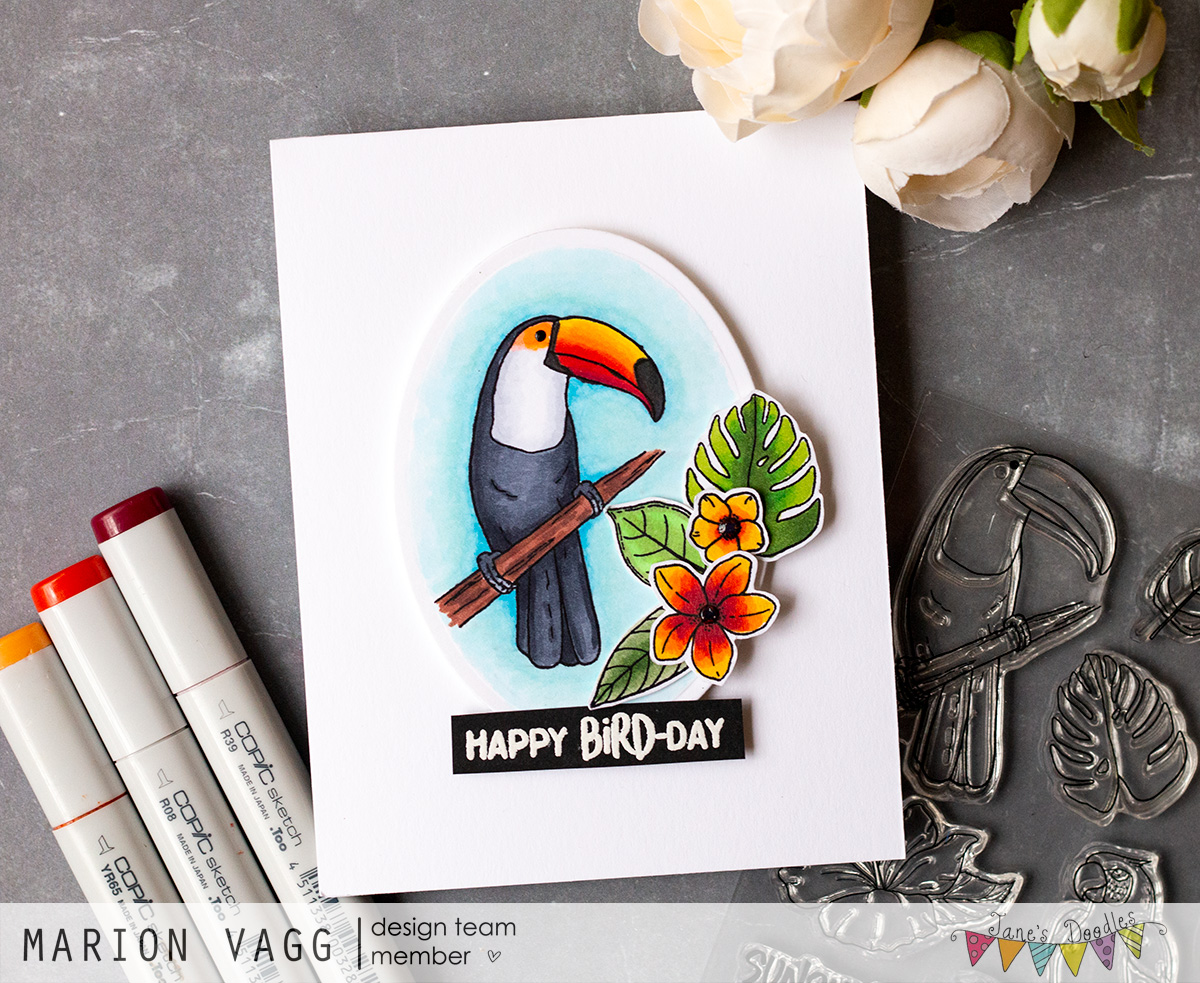 The sentiment is from an older set called Free as a Bird.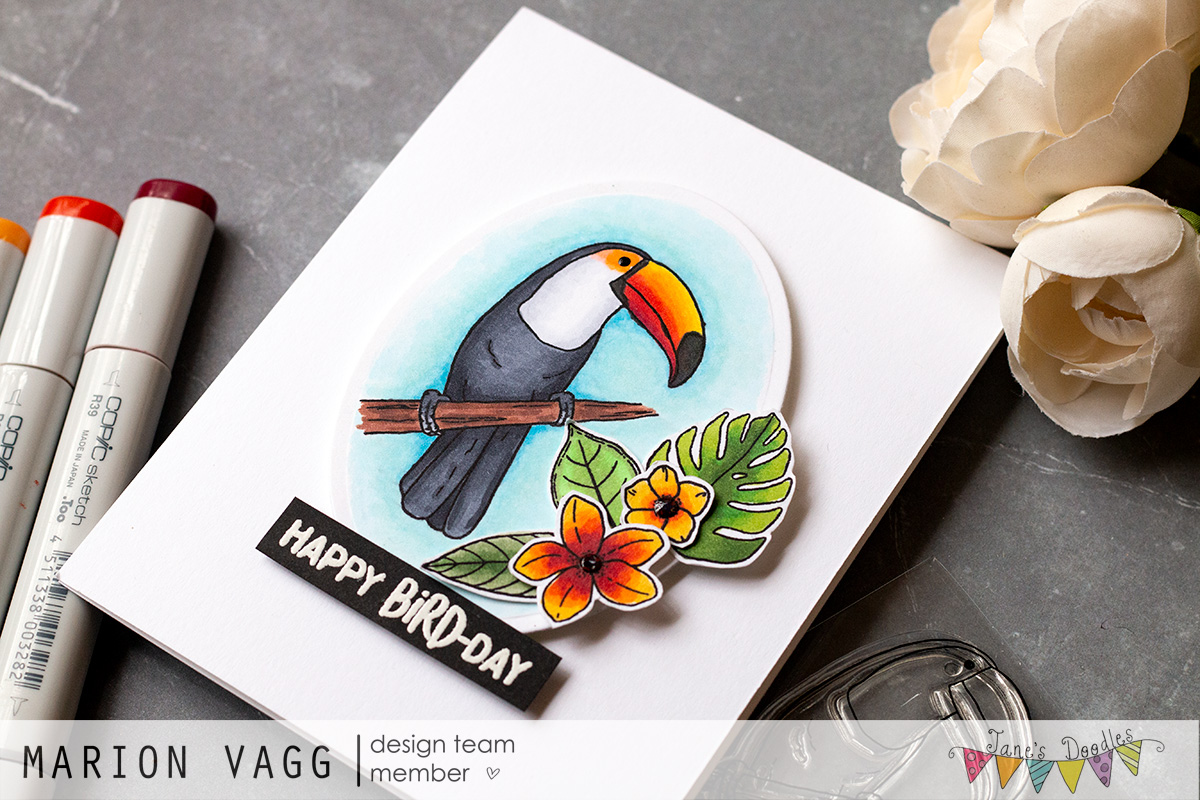 Speaking of Copic markers, I have had to do a lot of Copic maintenance lately as many of my Copics have been running dry. I have also recently discovered that the Copic marker refills have changed – Copic is no longer making the larger Various Ink refills, but are now making the smaller (and more expensive) round 12ml refills. I must have been under a rock, as I didn't know this – but with lots of research I have found that this shop in Australia called The Art Shop, still have many of the larger refills in stock and I went shopping (the price point was pretty good too). Also on my research journey I found that some Copic colours have been discontinued and some colours have had a name change! I'd love to know if you knew all this – or am I the only one who hadn't heard?
Anyway, thanks for sticking with me.
If you have any questions about my cards, just contact me and I'd be happy to answer them.
Thanks for stopping by,