Say it with…a stamped background
Well Friday has certainly come around mighty fast this week. Hope you are ready to jump into another AnnaBelle Stamps Challenge.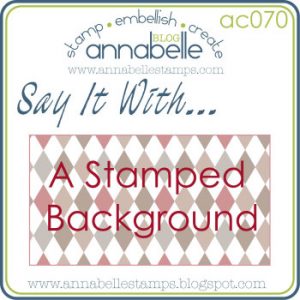 (Tag ac070)
This week I have a stamped background, but it is only a partial one! I have used BBD#6 and one of my favourites, Love Birds. This is a one layer card which is quite unusual for me. I have been drawn to cards using masking lately, so thought I would give it a go. Check out Heather Telford's blog for some other masking ideas – she is a master at it.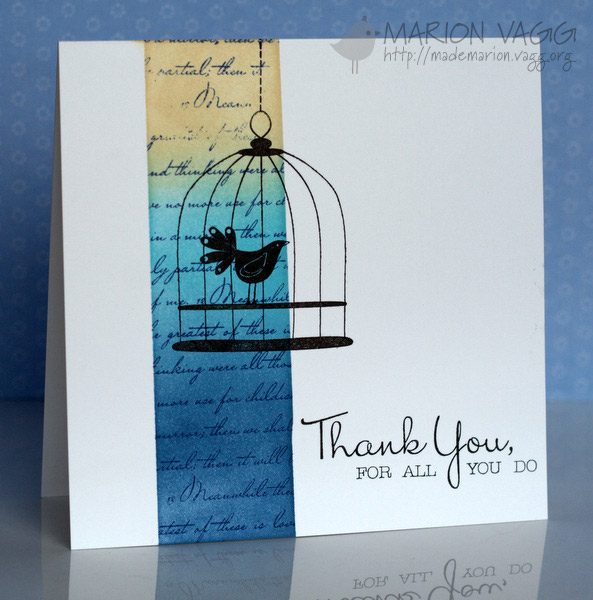 Thanks for stopping by and be sure to check out the rest of the DT projects. Their links are on my sidebar.
Until next time,

About our challenges:
– We post our challenges every Friday at 12:00pm AEST (AEDT during Daylight Savings).
– Each challenge runs for a week, and will close on the Friday 10.00am so that we can announce and showcase our weekly winners prior to the next challenge.
– Each weeks winner will receive our special blinkie to display on their blog and a $10.00 Gift Voucher to spend in store at AnnaBelle Stamps (or something equivalent).
How To Play Along:
– Copy and save our challenge banner and include it and a link back to the ABS blog in your post.
– For those without a blog you can still play along! Simply uplaod your card to out
Stamp Embellish Create
social site (you'll need to join) and add the current challenge 'tag' to your photo!
– Please link directly to your entry not just to your blog.
– Please don't link to postings made prior to the date of our current challenge. All projects submitted must be new.
– A maximum of 7 challenges may be combined including this one.
– You may enter any of our challenges several times as long as each submission is with a new creation.
– We would love you to use AnnaBelle Stamps and embellishments, but you can play along without using them, it's all about sharing ideas 🙂