Friday Feature – Christmas sets
AnnaBelle Stamps have a great range of Christmas sets and today the Belles are showcasing some of these sets. Head over to the AnnaBelle blog to check out all their projects.
Today I created a wreath using a leaf punch (which I have had punched for over 2 years now!) I just smooshed green ink over them before arranging them into a circle (I drew a circle in pencil to help me). To add some sparkle, I painted the leaves in some glitter glue and then added lots of AnnaBelle Sprinkles and a bow. The sentiment is from the Gifted Swirls stamp set.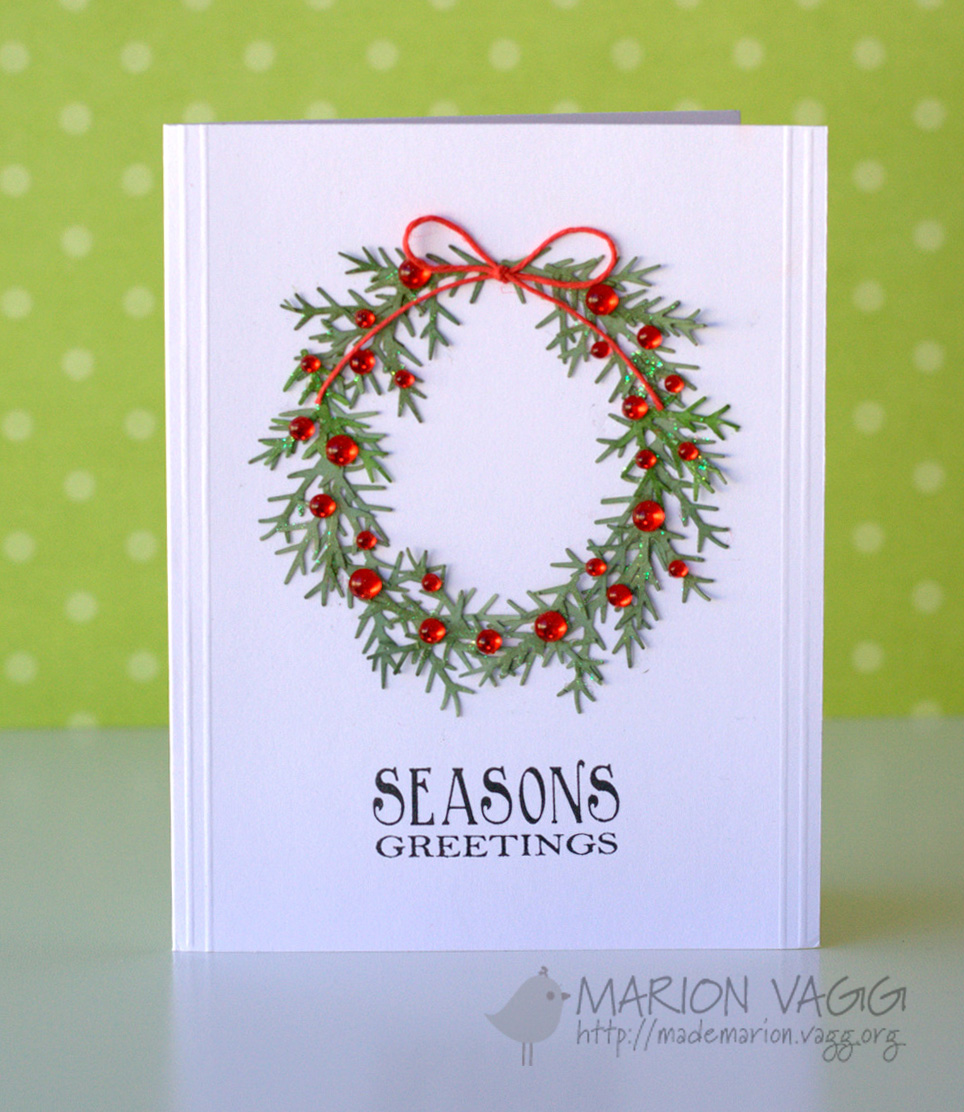 Supplies
Stamps:
AnnaBelle Stamps Gifted Swirls stamp set
Ink: Hero Arts – Green Hills
Card: Hero Arts notecards – Snow
Other Supplies: Leaf punch (brand unknown), AnnaBelle Stamps Chilli Sprinkles 3mm, 4mm and 5mm, Glossy Accents (to adhere sprinkles), AnnaBelle Stamps 0.8mm hemp twine, Martha Stewart score board, Kindy Glitz Glitter glue
Be sure to check out the rest of the Belles' projects – their links are on my side bar.
I appreciate you stopping by. School officially finished for me today – 6 weeks of summer holidays, hopefully with lots of crafting time! Catch you soon.

About our challenges:
We post our challenges the first Friday of each month at 8:00pm AEST (AEDT during Daylight Savings).
Each challenge runs until 24 hours prior to the next challenge.
All entries MUST include AnnaBelle Stamps as the main focal image, this can include our digi range which can be found here.
One

random

winner will be the lucky recipient of a $20.00 AnnaBelle Stamps Discount Coupon! This opens the challenge up for everyone to play along with and to have a chance at the prize.
We will feature our Top 3 picks and announce the winner prior to the next challenge going live.
How To Play Along:
Copy and save our challenge banner and include it and a link back to the ABS blog in your post.
For those without a blog you can still play along! Simply upload your card to a image sharing site like Flickr and include a link to the challenge in your description.
Please link directly to your entry not just to your blog.
Please don't link to postings made prior to the date of our current challenge. All projects submitted must be new.
You may enter any of our challenges several times as long as each submission is with a new creation.
Only AnnaBelle images can be used as the main image.