Print Candee Blog Hop
Welcome to another Print Candee Blog Hop. You should have come from super talented Jocelyn's blog. If you want to start the hop from the beginning, head on over to the Print Candee Blog and sit back and get ready to be inspired! There are some great hidden prizes to be won just by leaving comments along the way…you never know you could be a lucky winner! There is also a prize for one lucky person by leaving a comment on the Print Candee Blog. The prizes this month are two $10 gift certificates to Print Candee and a $15 gift certificate to Two Peas in a Bucket. You have until 11:59pm EST on Saturday, October the 29th to comment for prizes.
Today the Creative Team are creating projects with either a Fall or Spring theme (Fall for the Northern Hemisphere, Spring for the Southern Hemisphere). As it is Spring here in Australia, that is what my projects are based on.
When I think of spring I think of flowers and butterflies – and so that is what I have included on this birthday card.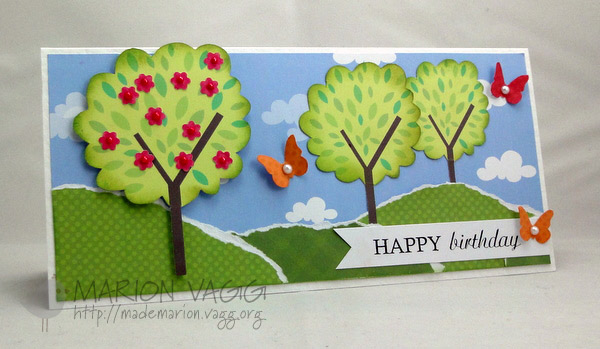 I have used loads of Print Candee goodies on this one. I created the sky background using the Cloud SVG Set, the trees are from the Whimscal Owls and Birds Clipart set, the butterflies are from the Colorful Patterned Butterflies Clipart set and the hills and flowers on the tree were created using digital papers from the Owlicious (Happy Colors) Paper Pack.
And because I love spring so much, I decided to make another project, this time a cute little bird house.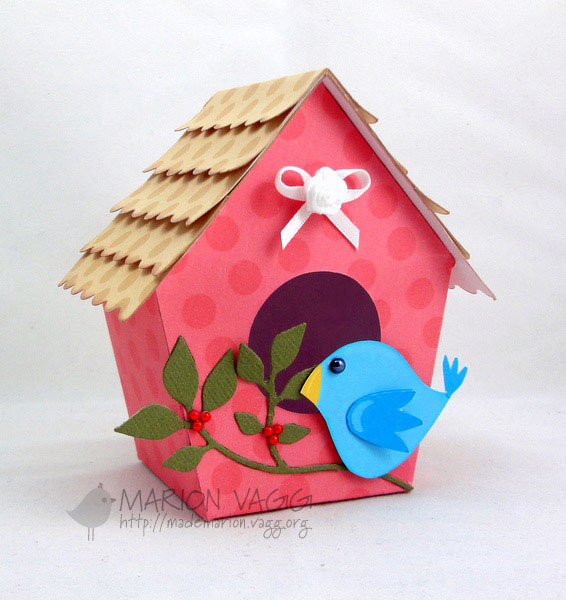 I recently discovered this bird house template from Nichole Heady – however I modified it. I enlarged the template by 160% before printing it off onto a digital paper from the Owlicious (Happy Colors) Paper Pack. I came up with my own version of the roof and added the scalloped edges with my Fiskars scallop punch. The digital paper for the roof is from the Chocolate and Pink Paper Pack. The bird is from the Cute Birds Clipart set. To add some dimension to the bird I propped up his wing with some foam dimensionals and added a black eye.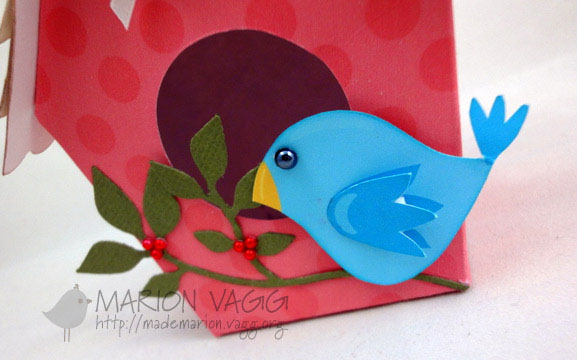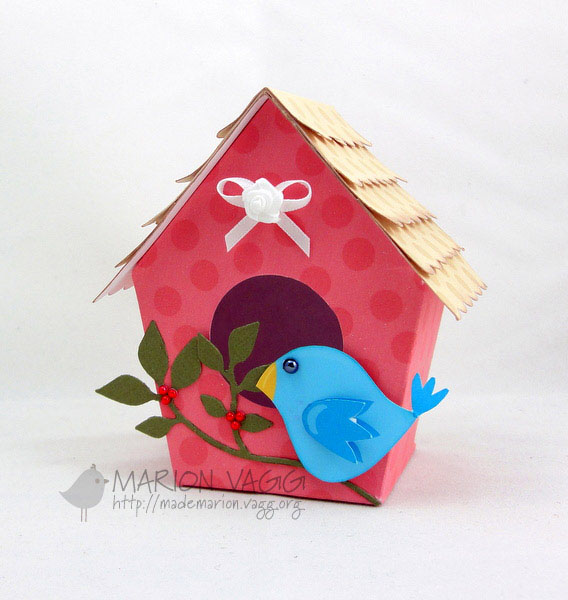 Show supplies list »« Hide supplies list
The next stop on the Blog Hop is Kalyn's Blog. I can't wait to see what awesome-ness she has created. And don't forget that Print Candee is always offering specials. Head to the store and check out this week's special and the hundreds upon hundreds of digital products they have to offer!
Thanks for stopping by,

Print Candee Creative Team (Blog hop order)
Print Candee Blog (start)
Jennifer (Guest Creative Team member)
Jocelyn
Marion (me)
Kalyn
Jackie
Therese