Thank You – Penny Black Dreaming Inspiration #3

Good evening! Today I have a card featuring some cute Penny Black Hedgies from the latest Dreaming release. This stamp set is called Hedgie Harmony – and has some adorable musical themed images. I chose to work with the cello and had a lot of fun colouring this one. I used a mixture of Copic markers and Prismacolor pencils.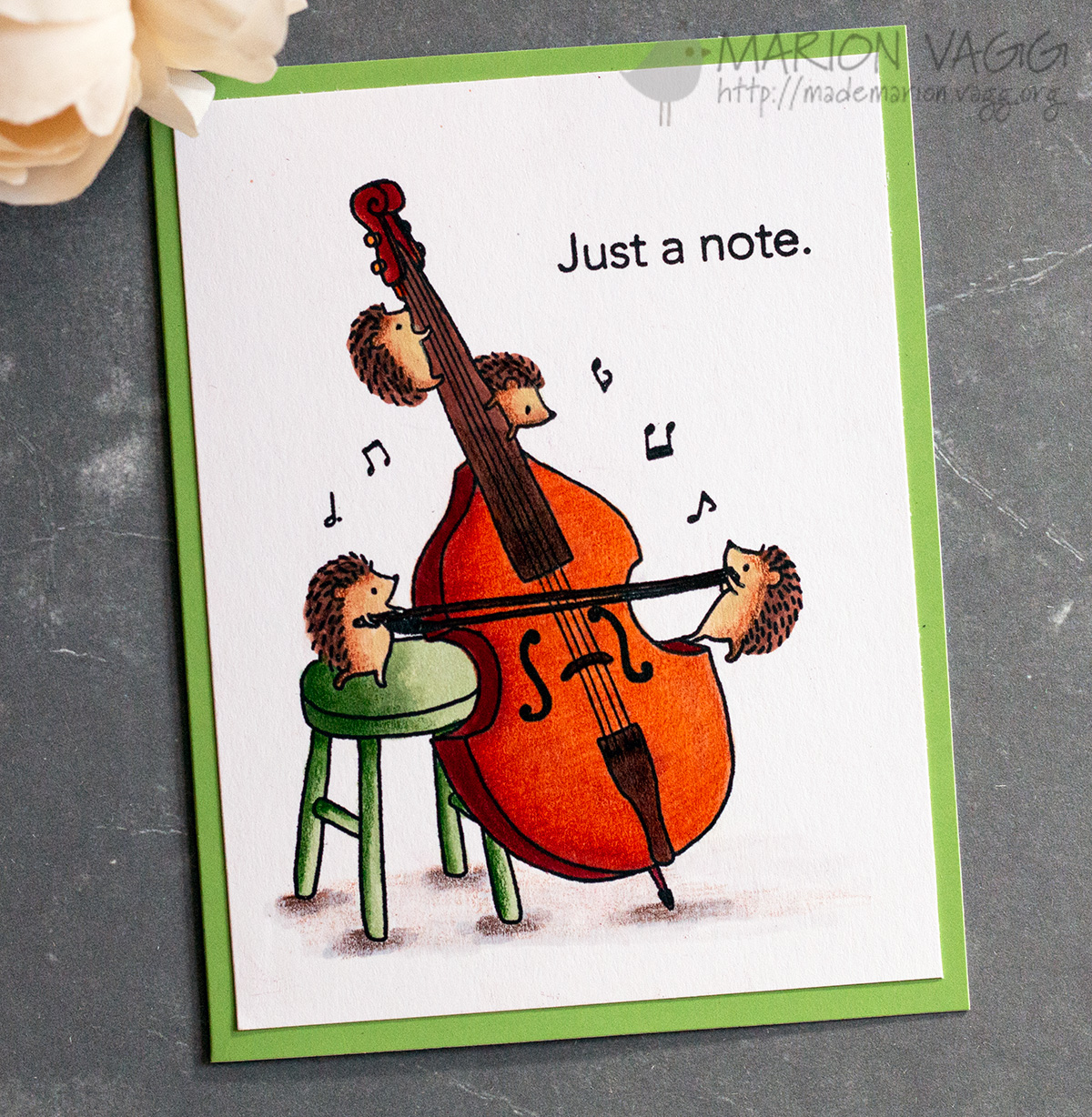 Penny Black products used:
Thanks for stopping by. To view and or purchase any of these new products from the Dreaming release, head to the Penny Black online store.
If you have any questions, just contact me. Thanks for stopping by,